Let's begin by being clear about the term absenteeism. Absenteeism is a situation where an employee misses work without prior request or authorization. A planned vacation or period of sick time isn't considered absenteeism. Calling in last minute because your toddler has a fever or your car broke down are examples of absenteeism. It is a commonly held belief that high rates of absenteeism in an employee population is something to take notice of and a catalyst to implement a plan of action. High absenteeism can be an indication of low morale, job dissatisfaction, and high rates of illness or stress.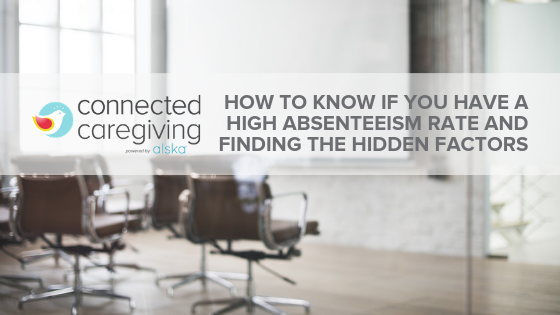 Calculating Absenteeism Rates
So what is considered an acceptable rate of absenteeism or at least a rate within a normal or expected range? A total population absenteeism rate below 3% seems to be the industry goal.
The method for measuring rates of absenteeism is a pretty simple mathematical equation:
(#of unexcused absences/total period) x 100 = % of Absenteeism
Identifying Causes of Absenteeism
What isn't so simple is the method of discovering the cause. A great deal of blame has historically been placed on the employer and an employee's dissatisfaction with his or her work environment. This certainly can be a reason why employees are taking days off. The need for a mental health day can be prompted by a feeling of not being appreciated or feeling taken for granted by a supervisor or employer. Some recognized potential causes for absenteeism are:
Bullying and harassment

Illness
Stress or anxiety
Disengagement or poor morale
While these may appear on the surface to be pretty straightforward explanations, if you look a bit deeper, some questions arise. What is causing an employee's stress and anxiety? Is illness their own or the illness of a loved one? What is the reason for a feeling of disengagement or low morale?
Click here to read more about the top causes of Absenteeism.
The Hidden Cause of Absenteeism
A recent report conducted by the Harvard Business School found that 40% of employees said their caregiving duties make it nearly impossible for them to fully commit to career tasks. Furthermore, the benefits caregiving employees are asking for are rarely provided such as caregiving referral services, flexible work hours, and additional paid time off for family caregiving. More than half of the companies that were surveyed don't even track the number of caregivers in their organization let alone the impact it has on their performance. Anyone who has cared for an ill or disabled loved one will attest to the high levels of stress they experience. In fact, 60% of caregivers say it is their greatest stressor. Working caregivers are reluctant to share their struggles with their employer for fear of losing their job or being viewed as a liability.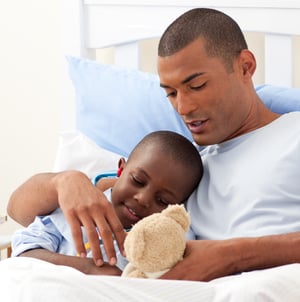 Supporting Working Caregivers
With estimates of 75% of the workforce caring for an aging parent, and those numbers predicted to be on the rise, caregiving as a cause of absenteeism can't be ignored. There are some things employers can do to support working caregivers to keep them productive and less stressed.
Acknowledge and recognize working caregivers
Offer onsite or virtual caregiver support groups
Increase paid time off benefits
Referrals to caregiver resources
Caregiver education
Offer organizational tools and solutions
Taking the first step of finding and acknowledging the caregivers in your workforce makes a significant impact on feelings or loyalty and morale. Connected Caregiving powered by alska can help you take that first step by doing an assessment of how many employees are providing care to a loved one and the potential cost to you. Having that information is the cornerstone to then creating and implementing a suite of solutions that make life better for you and your most valuable employees. Contact us today to schedule an assessment.