If you are reading this, you are one of less than half of U.S. employers who recognize the impact caregiving has on a large number of your workforce. The number of American's involved in caregiving duties is so large, recent reports indicate 75%, that avoiding them and their plight is to your own peril. Even more significant is that the percentage of working adults who are also directly involved in managing care for at least one family member is only going to grow in the coming years.
When caregivers are struggling with the numerous tasks they are responsible for in addition to their careers, stress levels rise and productivity falls considerably. There are some things you can do to combat working caregiver burnout and create a sense of loyalty and satisfaction that will pay dividends.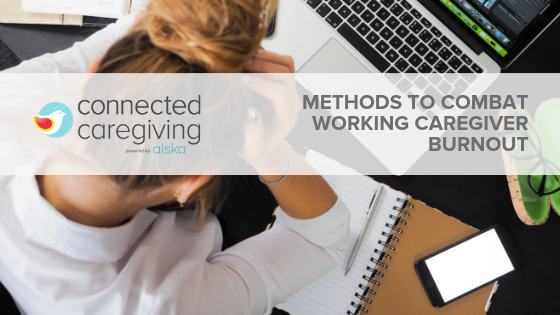 Show Appreciation for Caregivers
Bring working caregivers out of the shadows and let them know they are appreciated. Imagine the stress of burning the candle at both ends and also being in fear of losing your job. Many working caregivers don't discuss their difficulties for fear of being chastised for handling caregiving tasks while they are on the clock. Let them know you understand and that they are valued members of the team.
Caregiver burnout can lead to increased presenteeism issues in your workplace. Here are some strategies for addressing presenteeism.
Create Flexible Schedule and PTO Policies
Most employees use their paid time off days for their own illness or a much needed vacation. Working caregivers also need to take time off to attend medical appointments with their loved ones, interview and hire paid help, and attend important care conferences. Take this into consideration when creating your benefits packages and remote working policies. Employees are more likely to stay if they have some flexibility in how and where they can work. A limiting policy can not only lead to burnout and stress, but can contribute to higher rates of absenteeism as well.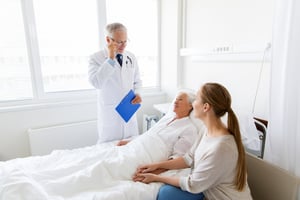 Schedule Caregiver Appreciation Events
Another way to combat working caregiver burnout is to host or extend invites to appreciation events. Invite a speaker for a midday lunch and learn, arrange a caregiver workshop, or kickoff a virtual appreciation campaign. Something as seemingly small as a weekly uplifting email recognizing and offering words of support can make a caregiver's day and solidify a culture of caring.
Implement Impactful Benefits
A comprehensive solution for working caregivers involves offering a broader range of services that work synergistically to keep employees satisfied and productive. Technology solutions that provide organization support, ease communication, and have virtual education and support such as Connected Caregiving powered by alska will provide measurable results.
We can help you with our step by step approach to first discover and recognize the working caregivers in your organization. We assess your current benefits offering and suggest additional solutions to create a comprehensive package to support working caregivers. We also provide valuable analytic data on engagement and impact to optimize your investment.